Amidst all other software and finance careers in the world, we lose sight of some very unique yet valuable and highly sought-after career options out there. As students, a lot of us, might have questioned the relevance of the study of Geography in real life. Here lies the answer in a unique career for Geography and science afficionados- Geospatial technologies!
Geospatial technologies use a lot of modern tools to conduct geographic mapping and analysis of the Earth and human societies. While its relevance historically was vital for the construction of trade routes and globalised communities, this has rapidly evolved today for giving an manifestion contribution to the geological science.
Some of the core areas includes are biodiversity conservation, industrial engineering, agricultural monitoring, humanitarian relief, forest fire and more also there which to be added later. The various technologies have also rapidly evolved from mapmaking to various forms such as aerial photography, geographic information systems, unmanned aerial vehicles, remote sensing, GPS and internet mapping technologies.
Geospatial scientists can give their efforts while doing various tasks and roles as per their qualifications and level of experience.Some examples of the careers in Geospatial technology are:
Spatial Coordinator
A spatial coordinator is someone who handles location-based data. They gather and examine data that links location with other factors, including population, land use, environmental effect and more. They carry out duties like creating interactive mapping products, creating maps with different software and creating Geographic Information Systems.
GIS Analyst
GIS analysts provide technical assistance for initiatives including market research, urban planning and wildlife management. They accomplish this by creating maps and creating software utilising sonar, satellite photography and other tools. These analysts carry out duties like generating data visualisations in 3D, producing data layers, map tables and reports utilising GIS software and techniques.
GIS assistant, GIS officer and GIS graduate
Geographic information system developers create and modify these systems (GIS). They map natural and artificial characteristics, measure and observe from aerial images, build sophisticated models to aid councils, governments and land experts and also do research about the urban and rural environments.
GIS Specialist
In order to gauge the size and dynamic nature of large-scale geographic features, geospatial engineers sift through enormous volumes of geospatial data. The following are some of the resources available to geospatial engineers: GPS, Airborne LiDAR, Terrestrial laser scanners, High-resolution Mobile Laser Scanning and Robotic Total Stations are examples of global navigation satellite positioning systems.
India's own digital currency:
THE DIGITAL RUPEE
Our country has been rapidly progressing towards becoming a cashless society. While its urban areas have been witnessing this shift for the past decade, the plan went on full throttle in 2016 post- demonetisation and the Jio effect.
Since then, digital forms of payment have been widespread across the country. This has been made possible due to the advent of many e-payment applications like paytm, better digital infrastructure and ease of smartphone access.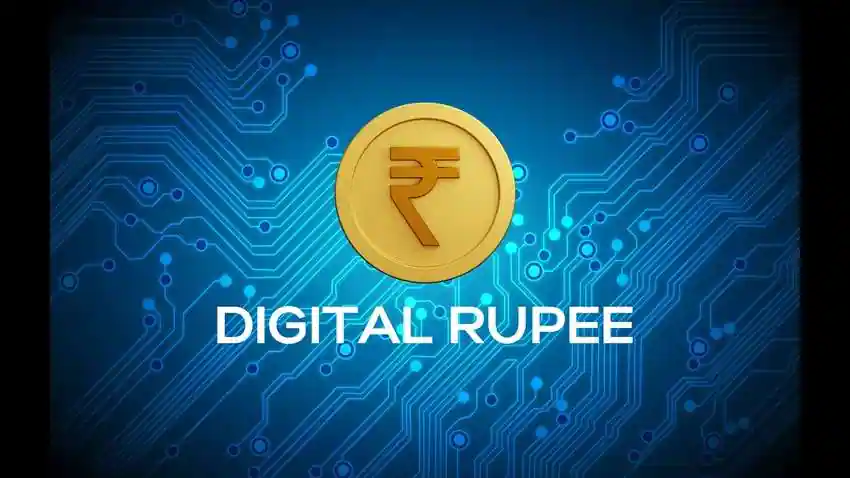 The rise in payment platforms has resulted in a boom in cryptocurrency- a decentralized money, free from any government or central bank's chains. El-Salvador even became the first country to use Bitcoin as its legal tender (the way rupee is legal tender for India) With this ease of access to digital, decentralised and volatile (changing in worth) currencies, governments across the world are contemplating the possibility of creating their own country's currency in digital form instead of cash and coin tender.
The Reserve Bank of India (RBI)'s prime objective for launching the pilot project on the digital currency, digital rupee, is to advance India in the race for virtual currencies.
What is the Digital Rupee?
Digital currency is a payment system which involves digital transactions in electronic form and is not physically tangible like rupee. Digital rupee (e₹) will be used for issuing virtual currency for transactions which can be exchanged for cash, equivalent to the banknotes that central banks like the RBI issue in paper form.
The RBI will continue to issue the CBDC, which will serve the same function as banknotes but is not a decentralised asset like cryptocurrency
Is the Digital Rupee Different from Crypto?
While the money will be in virtual form just like other cryptocurrencies, the digital rupee will not be decentralised, it will be regulated by the Reserve Bank of India (RBI). Decentralised currencies are those that are not governed and issued by the central bank of a country.
Central Bank Digital Currency (CBDC) refers to the digital form of a country's fiat economy (currency), while cryptocurrencies are an alternative form of payment with unique algorithm.
The digital currencies can be called the country's digital fiat and the cryptocurrencies are digital assets in a decentralized network. On the other hand, while the digital currencies are entirely regulated by the central bank and the government who set the value of the currency, cryptocurrency's value is independent of central banking authorities.
How is it different from UPI then?
For the digital rupee, there is no need to have a bank account. and one can even transact without a smart phone, since e-vouchers can also be received via SMS.
So, are you ready to give up your wallet and switch to an entirely digital one? We all choose our wallets to be both functional and stylish. How would you design a custom-ised widget-logo for your personal wallet app? Do send in your designs!